School of Chinese Medicine 20th Anniversary Celebration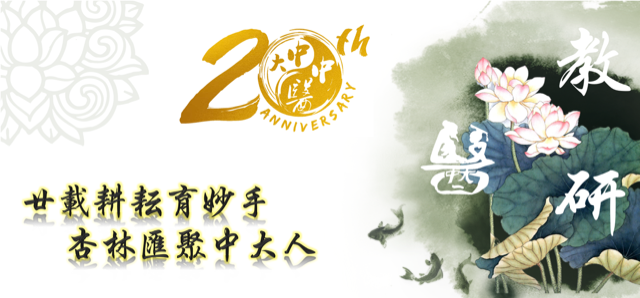 In 2018, the School of Chinese Medicine at The Chinese University of Hong Kong celebrates its 20th anniversary. Since its establishment in 1998, the school has flourished in clinical, teaching and research arenas and is grateful for the care and support of the university for its accomplishments.
The school upholds its mission in nurturing talents in Chinese medicine, in laying the foundation and in promoting traditional Chinese medicine as continuing development.
Our school also provides professional Chinese medicine clinical services and major practicum and research sites. We also endeavor to enhance the research standards in Chinese medicine foundation, clinical and Chinese medicine classics. Throughout 20 years, the school has laid a solid foundation in Chinese medicine clinical, teaching and research through academic, industrial and the community collaboration in sustaining and promoting the Chinese medicine development.
In celebrating the 20th anniversary of the school, a series of celebratory events will provide the platform to witness the accomplishments achieved throughout the years and to mark the start of a new milestone for the bright future in Chinese medicine.

Anniversary Celebratory Event Series